about Rick Miller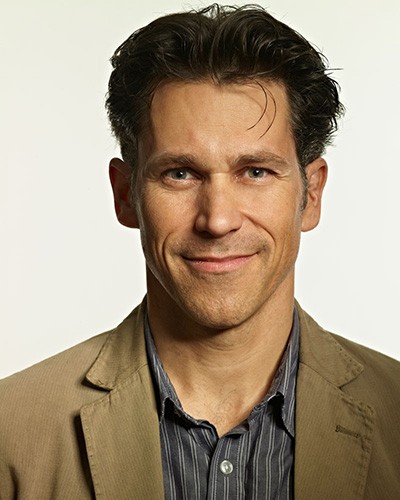 RICK MILLER is a Dora and Gemini award-winning writer/performer/director based in Toronto, Canada. He trained in Montreal as an architect, actor, musician, playwright and visual artist, and has performed in 5 languages on 5 continents. For 3 years, Rick hosted ABC's hit primetime series Just for Laughs, and Entertainment Weekly has called him "one of the 100 most creative people alive today". As artistic producer of WYRD Productions, he has created and performed shows such as Art?, Slightly Bent, Into the Ring (w. Dawson Nichols), and the worldwide hit MacHomer. The next two WYRD Productions were co-creations with director Daniel Brooks and Necessary Angel: Bigger Than Jesus and HARDSELL, which Rick then reworked as HARDSELL 2.0. His two latest shows are BOOM and Twenty Thousand Leagues Under The Sea (w. Craig Francis), both co-produced by Kidoons, and both featuring educational, environmental and youth-empowerment initiatives.

Rick is also a frequent collaborator with renowned director Robert Lepage, having worked on such plays as La Géométrie des Miracles, Zulu Time (w. Peter Gabriel), the 9-hour play Lipsynch, and on the film Possible Worlds. Recent TV & Film credits include creating educational shorts for TFO, hosting a doc series called Canadian Made, starring in the film Mulroney: The Opera and screaming in the film The Legend Of Beaver Dam. Rick's many voices can be heard in video games such as Assassin's Creed: Syndicate, Prince of Persia: Sands of Time, and cartoons such as Atomic Puppet (Tite-Gripp), George Of The Jungle (Tiger), My Big Big Friend (Bongo), Skatoony (Hedley-Diddly-Dee), Atomic Betty (Sparky), and Magi-Nation (Orwin, Freep, Ashio).

Rick also recently taught an interdisciplinary class at U of T called The Architecture of Creativity and co-starred in the Canadian premiere of Venus in Fur (w. CanStage). He lives in Toronto with his wife Stephanie Baptist and their 2 daughters, but spends a ton of time on the road connecting people through stories.
Downloads