News
Rick Miller wins a Gemini Award!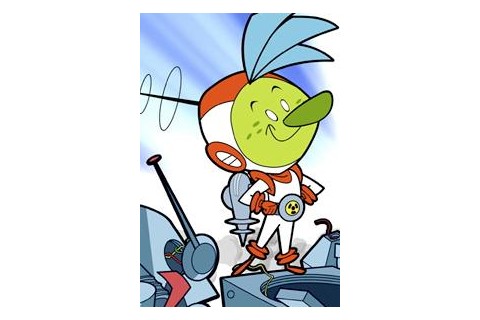 And the Gemini award for Best Individual or Ensemble Performance in an Animated Program or Series goes to:  Rick Miller and his fellow Atomic Betty cast mates!  The 24th Annual Gemini Awards, recognizing the year's best in Canadian English-language television, took place on October 20th, 2009.  This is Rick's first nomination and first win.
For 3 years, Rick Miller has been voicing the role of Sparky in the hit animated series
Atomic Betty
, along with fellow cast mates Tajja Isen, Colin Fox, Dwayne Hill, Bruce Hunter and Adrian Truss
. 
Click here to watch a Sparky clip.

"Sparky is Atomic Betty's first lieutenant and co-pilot of the Hyper-Galactic Star Cruiser.  Sparky's not the smartest alien in the galaxy, but his energy, enthusiasm and loyalty more than make up for his intellectual shortcomings. Sparky's bravery is only surpassed by his appetite. There isn't a situation that Sparky can't eat his way out of."
(From the Atomic Betty official website)
http://www.hardsell.org
<< Back to news