News
Rick Miller lecture at McGill University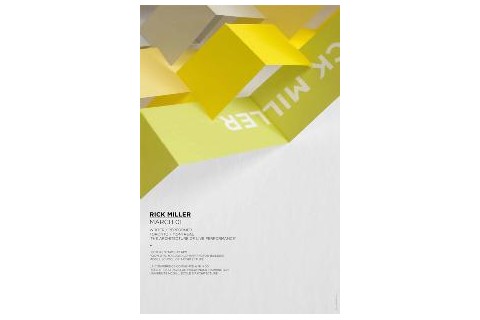 Join Rick Miller at his alma mater, McGill University's School of Architecture, for a lecture entitled "The Architecture of Live Performance", Monday March 1st at 6:00 pm, Room G10 of the Macdonald-Harrington Building, McGill campus, Montreal. 
While studying architecture almost 20 years ago, Rick Miller attended a lecture by Montreal theatre director Robert Lepage.  That lecture changed the course of Miller's career, and Lepage became not only one of his greatest influences, but a collaborator on many eventual projects.
Rick returns to McGill, where he completed a graduate degree in 1994, for a lecture about his life and his work, both with Lepage and as a solo-theatre creator.  The 60-minute presentation will feature short excerpts from his award-winning international hits
MACHOMER
,
BIGGER THAN JESUS
and
HARDSELL
. 
For more info, go to
the McGill lecture site
, or call 398-6704 
Google Map 
School of Architecture
McGill University
Macdonald-Harrington Building
815 Sherbrooke Street West
Montreal, Quebec
<< Back to news