News
Rick stars in "Horror Musical Short Film"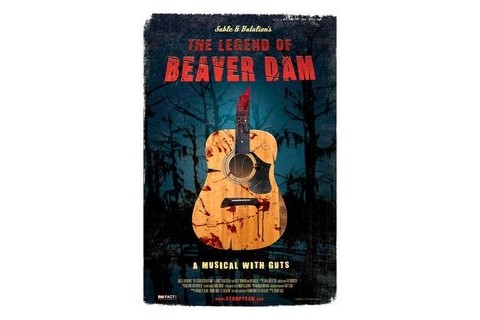 Coming soon:  Sable & Batalion's "The Legend of Beaver Dam", starring L.J. Benet, Seán Cullen and Rick Miller.  Rick spent a few rain-soaked days in December 2009 frightening campers with a pound of gory make-up and some rock-tenor screaming.  Stay tuned for "STUMPY SAM"... it's going to get ugly!  Watch the trailer.  Hide your children.
A campfire ghost story awakens an evil monster, and now it's up to nerdy Danny Zigwitz to save his fellow campers from a bloody massacre! Crank up the volume and get ready to scream along to this musical gore-fest in the woods. Heads will rock'n'roll!
Visit the film's Facebook page.

<< Back to news