News
Rick Miller performs in star-studded X-Mas fundraiser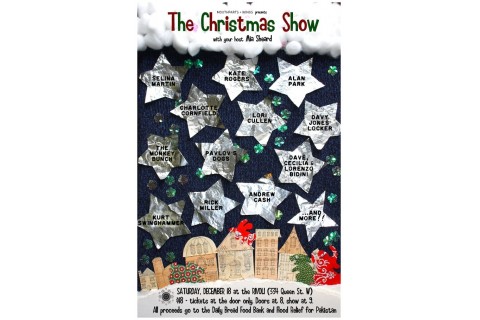 Returning for a second year, Rick Miller joins Selina Martin, Dave Bidini and many more Canadian Indie artists in Mia Sheard's annual XMAS SHOW, at the Rivoli in Toronto, Dec 18, 2009.  Proceeds go to the Daily Bread Food Bank and flood relief in Pakistan via The Red Cross.

The Rivoli
334 Queen West, Toronto
416-977-5082
Doors at 8, show at 9 PM.
Bring a non-perishable food item for the Food Bank if you're able – the most needed items include baby formula, baby food, lentils and beans.
$18.       19 + Event
Advance tickets available at Soundscapes, Rotate This, or get them online thru friend-of-the-show Six Shooter Records. Just follow the wild cowgirl…
The Mouthparts & Wings project aspires to help foster a vibrant and innovative Canadian indie music scene, one that is highly accessible and much appreciated.  The work we do animates and promotes indie music through innovation and collaboration with other independent artists working in all cultural forms.

This Chr
istmas show is one very small way that we can help the indie scene flourish. Several new activities are presently in their early planning stages.
<< Back to news