News
Silent charity auction: have your home turned into a Rick Miller watercolour!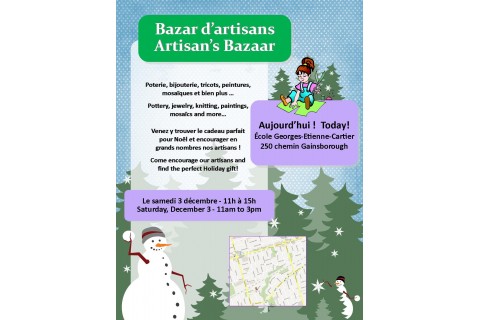 How about this for a special Holiday gift: a watercolour of your home painted by Rick Miller!  Come to the "Artisan's Bazaar" at Ecole GEC (250 Gainsborough Rd., Toronto) this Saturday, Dec 3rd between 11am and 3pm and MAKE A BID!  The money raised will go to the school's council.  Rick will be exhibiting his work, along with his daughter and many other talented students and parents.
For many years now, Rick has been painting watercolours of people's homes.  Although he usually offers them as gifts for friends and family, Rick sometimes volunteers his services at charity auctions, offering a painting in return for a donation.  The last silent auction during his run of
HARDSELL 2.0
raised over $600 for
Factory Theatr
e! 
Drawing on his many years of fine art training (before and during his years studying architecture at McGill University), Rick's paintings have been exhibited across Canada.  To see more of Rick's home paintings, click
here
<< Back to news